Time: 5-10min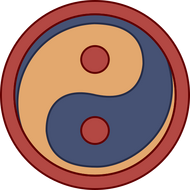 Information 
Textbook & Resource Links
None yet...
Opposites
is a good warm up activity or a way to split your class into pairs randomly.This is designed for
Reading
and is good for
Elementary school
 and 
Junior High
.
Materials required
Edit
Cards with opposites written on, one for each student
Procedure
Edit
Give each student a card with a word on it and they have to find the person who has the opposite. So if they have "hot" written on their card, they must find (only using English) the person who has "cold".
Once the students have found their pair they come to the teacher to report with some phrase (like, "we did it!" or something similar).
Ad blocker interference detected!
Wikia is a free-to-use site that makes money from advertising. We have a modified experience for viewers using ad blockers

Wikia is not accessible if you've made further modifications. Remove the custom ad blocker rule(s) and the page will load as expected.